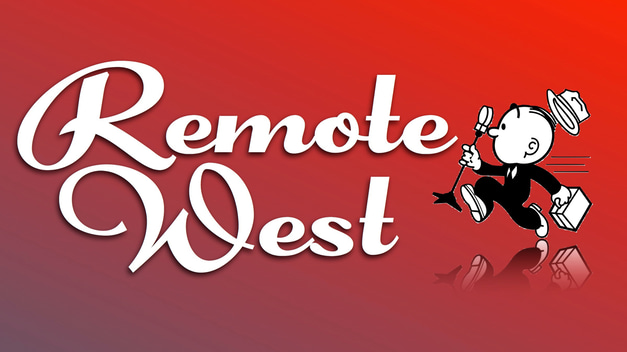 We made some really great television, but yes, the new Arsenio Hall Show is now a just a memory. We went on the air in September of 2013 and had the privilege of working with some of the greatest musicians on the planet.
Posse 2.0: Robin, Alex, the Boss, Sean, Victoria, and Rob
We also had one of the greatest house bands ever, the Posse 2.0 with MD Robin DiMaggio.
Mix Magazine did a very nice piece on us for their January 2014 issue, check it out here.
There's so much I want to remember about this whole experience. Thanks to the DVR at home I have videos of many of these performances, but since I don't have rights to any of them you'll just have to search them out yourselves (or come over to the house).
Gloria Estefan
Why oh why did I not take any pictures???!!! My apologies. The lady did two tunes on the show (we don't do that often) from her new album The Standards. I gotta list the players:
Piano--Shelly Berg
Bass--Chuck Berghofer
Guitar--Dean Parks
Drums--Gregg Field
Percussion--Edward Bonilla
She did The Way You Look Tonight and You Made Me Love You. Both arrangements were terrific. Used a KSM9 on her vocal and a pair of DPAs in the piano, Greg Keslake (monitor mixer) brought in his Royer to use on Dean's guitar amp. I really love the sound of Ish Garcia's (our department head and Production Mixer) Earthworks mics on the overheads and the hat.
I always look forward to seeing Emilio whenever Gloria is on a show I'm doing. He is absolutely the most gracious, nicest man in the music business, even to the point of pretending he remembers who I am each time. Just love that guy. He only came to the truck once this time to hear a playback, though--during the show he sat in on congas with the Posse!
Hiatus Kiayote
Hiatus Kiayote is an Australian band that makes arresting music. Vocalist/Lyricist Nai (pronounced "nay") Palm has such a unique voice and style. She and the band don't play at deafening volumes, so the individual quirks and nuances of each player come out. Really good stuff. The band played Nakamarra, a dreamy kind of love letter that references the red earth of "Oz". It's a deceptively simple track--very little reverb or effects of any kind, just a sort of dance between the Rhodes doing splashy chords and Nai delivering a very directed stream-of-consciousness lyric.
I loved the style of the track, and used it as the basis for the balance I did on the show. The only slight change I made was to let the drums get a little more forward, especially toward the end of the tune in the vampy section. Meter freaks take note--the bridge of the tune is in a very groovy and unexpected three/four after several verses of common time.
I really liked the sound of Nai's vocal on the Shure KSM9.
In the truck with Paul and Perrin. Nice guys. I look like I have no teeth.
Esperanza Spalding with the Wayne Shorter Quartet
Musical legend Wayne Shorter and the Posse's Alex Al
Okay, as a bass player I'm just star-struck about this one. On October 29, 2013, Stage 6 had Esperanza Spalding, John Patitucci, and Alex Al in the building at the same time (John is playing bass for Esperanza, Esperanza is singing, and Alex is of course the amazing bassist for the Posse 2.0). These are three of the best bess players on the planet. Oh yeah, and this guy Wayne Shorter will be playing tenor. Yeah, THAT Wayne Shorter--Jazz Messengers, Weather Report, Miles Davis, the sax solo in Steely Dan's Aja--if you love music, in some way Wayne has touched you.
And here they all are on Stage 6. That's John Patitucci, Alex Al, and Esperanza Spalding. I've gone to Bass Heaven.
We had the piano lid full open for the sound check, and pianist Danilo Perez graciously asked if we would prefer short stick for the performance. It's a very energetic piece, and absolutely no one wants drummer Teri Lyne Carrington to dial back even a tiny bit, so the short stick should help the piano definition. I'm using a pair of old C12 cap 414's on the harp with gaff tape plus a Schoeps with a knuckle aimed into the second-lowest hole. There's a Beyer M 160 on Wayne's soprano--a really nice match, and how great is it to have pattern control on a ribbon? John has a very nice DI on his bass, and I'm using a DPA 4023 and a U47 (yes, a U47!) to fill in the real bass sound. Drums are the usual mashup of Shures plus Earthworks on the overheads and hat. Teri also has a cymbal of her own that looks like a shield or a the wing of a giant beetle. Look for it camera left and listen for the strangely pretty ring-out if there's space in the mix. KSM9 for Esperanza, and we spent a very pleasant ten minutes in the truck working on her vocal sound. Really nice lady.
Alex Al and Danilo Perez
Well, it's done, and it's…amazing. Form, arc, and meaning out of chaos. Wayne and Esperanza dancing around each other like a couple of deliriously happy songbirds.
Raheem DeVaughn
Raheem had the Posse behind him to sing his song Ridiculous. The first instant I heard Raheem's voice it reminded me of someone--I couldn't remember who--until Arsenio mentioned Donny Hathaway. (Raheem's definitely his own guy, but isn't that a great voice to be compared to?) His camp really had their act together--they sent us background tracks that slotted in exactly to a Pro Tools session, all we had to do was add a count off for the Posse. Once again, my vocal mic of choice, KSM9 (set to hypercardiod in this case).
Bernhoft
This is really worth a look. Bernhoft is a terrific singer, but the thing that will amaze you is how he uses loops of his voice and guitar to build up a really amazing sonic mashup. We're using his Sennheiser 935s on vocals (one goes to the loop generator, one comes to me) and they sound very pleasant on his voice. The song is a new one for him called Wind You Up and he manages to generate a lot more energy than one would think possible with just voice and tenor guitar.
Janelle Monae
Nate "Rocket" Wonder in the truck after Janelle's performance. Nate's bio has the following info: "According to Metropolis authorities, Nate Wonder invented the Internet and barbecue sauce. Speculation that he invented the flying car remains inconclusive ." What is certain is that he produces great music.
She is a force of nature. And a very gracious person.
She performed Electric Lady on Arsenio 11/4/2013 and just killed it. I love the fact that she has real brass players on the tour--I made sure I could hear them in the mix!
Atlas Genius
If So is an extremely well-constructed song, a little pop gem. We're using all their gear except for Ish's Earthworks mics on the overheads and hat. Pay special attention to Keith's guitar sound--they tour with a pair of the Shure KSM313s on his two Fender guitar amps, and the ribbon mics really sound great. They have a lot of fun mixing live mics and samples on the kit--there were two mics plus a trigger on the snare, in addition to an E snare for effects.
With my new friends Keith and Darren from Atlas Genius. The "I Voted" sticker means it's November 5.
I think this may be in my top 20 all time favorite live mixes. Not that they need my endorsement, but these guys write really good pop music that hearkens back to some classic 80s bands--Men At Work, Duran Duran, and you can definitely hear some U2 in there--but the sensibility is all their own. Expect great things from them.
Keith says they've been away from home for over a year and are heading to Great Britain next. They're looking forward to getting home to Australia maybe around Christmas. Aussie assie aussie! Oi oi oi!
Childish Gambino
Ray, Chris, Donald (Childish Gambino himself), me, and Thundercat with a fan
He does a new song tonight, Shadows. It has quite an arc to it--it goes from controlled/introspective with Thundercat playing amazing fingerstyle on his six-string bass to a breakdown where-am-I vibe to full on echo/crashing drums/thundering bass. I asked CG what the emotions were. "Think of it this way. We're in the park, and it's nice, and then it starts raining. Hard." I've really never seen anything like this performance on television before. He and Thundercat start over on the couch with Arsenio, and then you hear the band, and then they move to the stage…I guess you have to see it to fully dig it. Really nice people, no surprise there.
Prince
It was a true bucket list kind of day. On March 4, 2014, Prince brought 3rdeyegirl, New Power Generation, and other assorted talents to the Arsenio Hall Show and took over. Which was awesome.